MSc Meteorology Courses, University of Alberta - April 8, 1992


l to r: Terry Thompson* , Tom Flesch (researcher), Victor Chung, Gerhard Reuter (P) , Lingyan Xin, Ole Jacobsen, Nils Ek, Shucai Gum, John Wilson (P) , Shuming Du, Jaan Kruus (guest), Nacim Aktary, Edward Lozowski (P) , Laura Smith*.

Professors (P) Staff *
---

Photo 2 - Undergraduates, April 8, 1992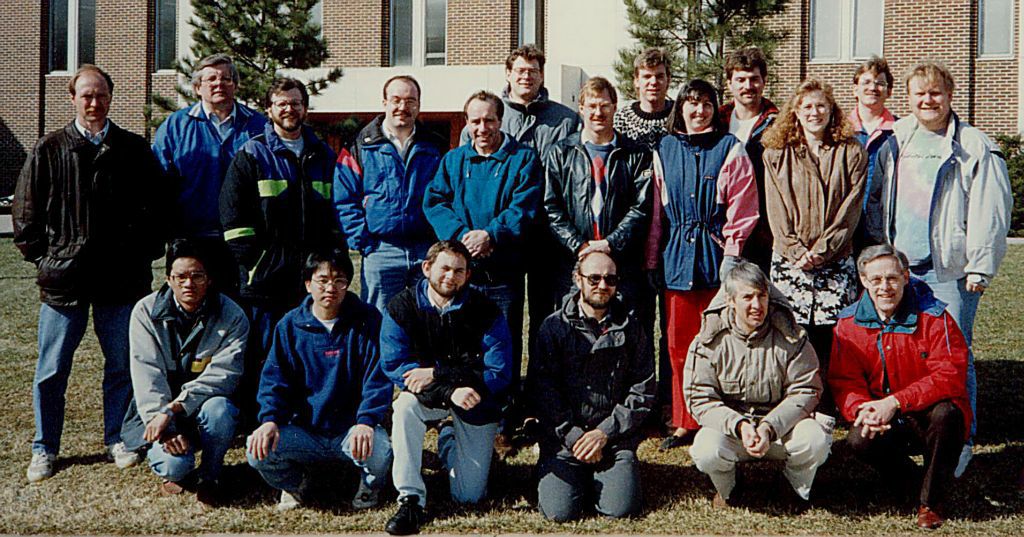 Back two rows ( l to r): Jim Hamilton, Victor Gossen, David Schmidt, Blair Lamothe, Mick Rice, David Instrup, Bruce Lowry, Matthew

L0ney

, Kathleen Wilks, Murray Luger, Lisa Jackson, Bruce Johnson, John Kociuba.
Front row: Nelson Shum, Wallace Lee, Michael Skarupa, Gerhard Reuter (P), John Wilson (P), Ed Lozowski (P).

Professors (P)

---
Photo 4 - Meteorology Group, April 8, 1992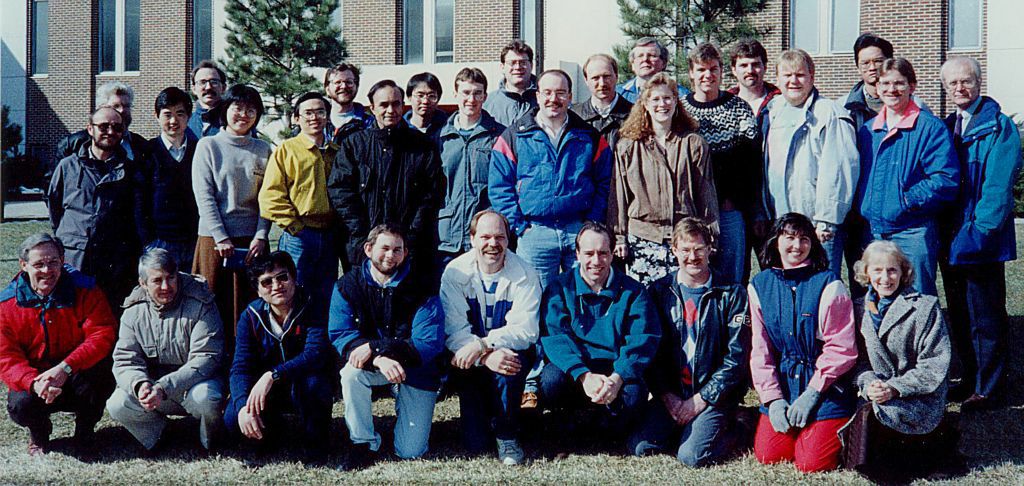 Back rows (l to r) (staggered): Gerhard Reuter (P), Terry Thompson *, Shuming Du, Tom Flesch (researcher), Lingyan Xin, Victor Chung, David Schmidt, Nacim Aktary, Wallace Lee, Nils Ek, David Instrup, Blair Lamothe, Jim Hamilton, Victor Gossen, Lisa Jackson, Matthew L0ney, Murray Luger, John Kociuba, Nelson Shum, Bruce Johnson, Jaan Kruus (guest).
Front row kneeling: Ed Lozowski (P), John Wilson (P), Shucai Guan, Michael Skarupa, Ole Jacobsen, Mick Rice, Bruce Lowry, Kathleen Wilks, Laura Smith *.
Top insert - row (l to r): Marc MacDonald, Anthony Kanasewich, Robert Posa, Dave Halliwell (P-geography).
Single inserts: Ryan Blackmore, Bob Charlton (P).
Professors (P) Staff *