Dedication of Richard Stengel Boardroom, 22 October 2019 - North Bay ON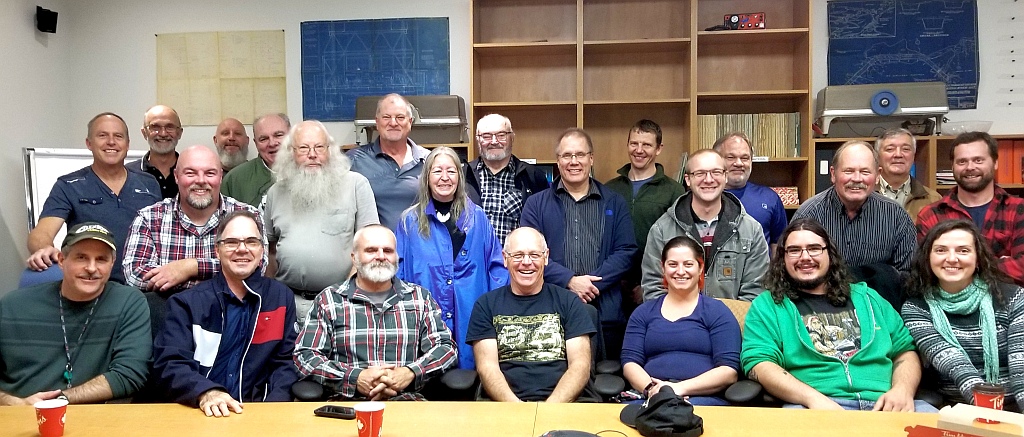 Back two rows (l to r) (9): Phil Raczynski, Marc Pizzale, Brian Wilhelm, Ron Huibers, Gai Gilbert, Luke Harvey, Patrick Lavoie, Dave Jackson.
Middle row (7): Steve Brady, Tim Roach, Jesse Russell (Stengel), Kevin Everett, Jonathan Gryska, George Weaver, Dave Jansma.
Botton row (7): Greg Hammond, Allain Cardinal, Bruce Murray, Carol Lebel, Kristin Davoli, Shadow O'Shea, Michelle Foy.



Return to Index