Short Course 10 in Meteorology - November 1943 to February 1944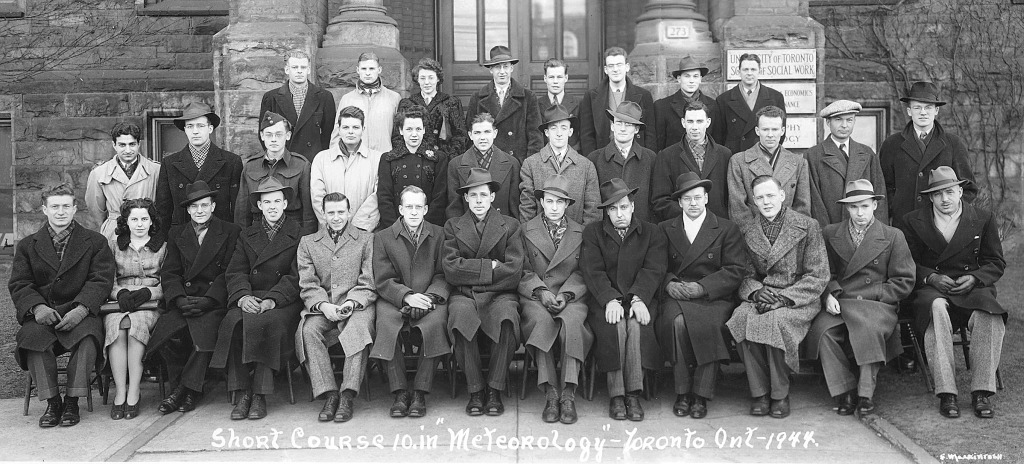 Top row (l to r): Conn H Sutherland, D Bishop, M McKay, FJ Turner, AD Wright, RA O'Brien, HJ Bucher, JM Spiers.
Middle row: R Ayoub, Doug D Shales, R Rosseland, E (Ted) R Walker, Miss V McWhinnie, Gord A McKay, JH Greenhaugh, B Fleming, N Woolverton, G Stapley, ?, Ralph H O'Brien.
Front row: RB Ferguson, I Smith, RS White, JG Bragg, RW Smith, J Crowley, Don D Oldrieve, George W Robertson, Harland A Thompson, A Roy Dahl, Jack R Mathieson, CC Allen, Charlie F Hunt.

Missing from photo (except ? in middle row may be one of the men): WD Grills, DB Henderson, N Hunchak, Harry I Hunter, Fred A Innes, AL Jones, C Paulson, FEV Paulson, Mona Pirie, Joan O'Brien.