Shearwater Met Office Staff: Late 1964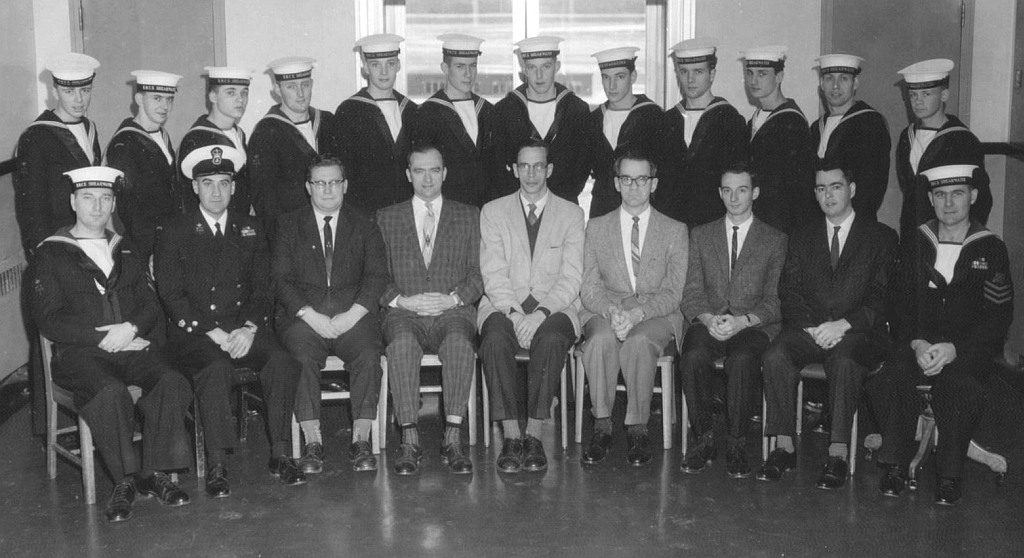 Top row (l to r): Steve Quinn, Barry Walker, ?, J (Chummy) MacDonald, Jim McLeod, Lynn Mason, Paul Baynes, "Dusty" Des-Trois-Maisons, Paul Labelle, Roy Swayze, Jim Heit (sp), Jim Rattray.
Front row: Jim Hebgin, Bill Ainsley, Barry Wallworth, Al Osborne, Archie Gates, David Craig, Bob Jones, Kiely MacDonald, Rolly MacEachern.
---
Small Reunions of Shearwater Forecasters
3 June 2010 at Ottawa CMOS Congress: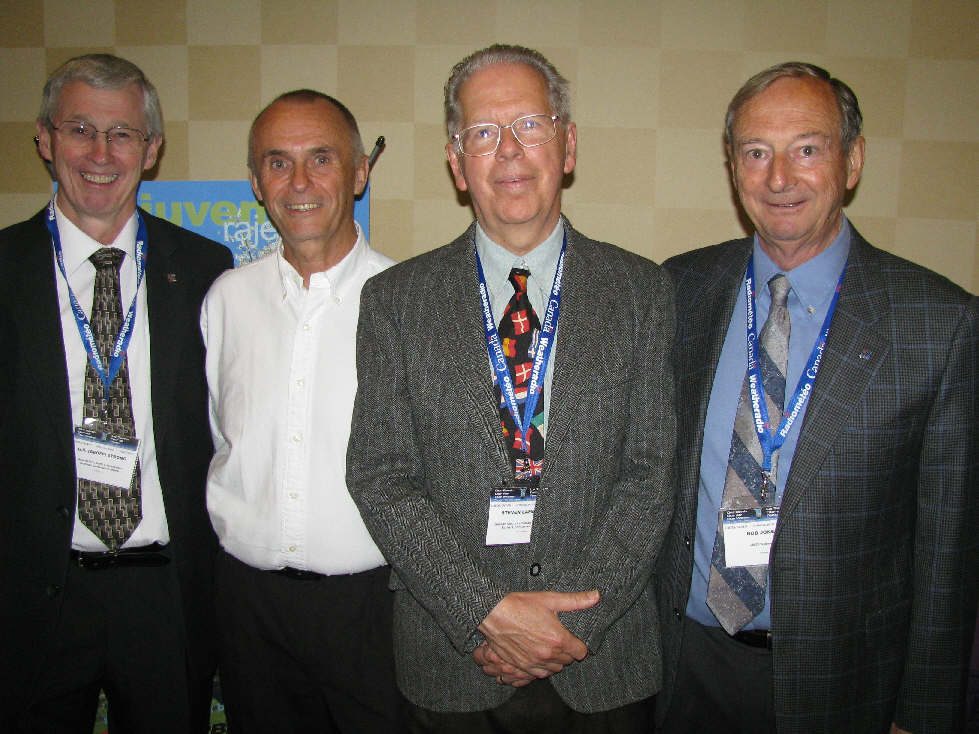 l to r: Geoff Strong (1970), Wayne Lumsden, Steve Lambert (1971), Bob Jones (1964).

---
May 2009, at Halifax CMOS Congress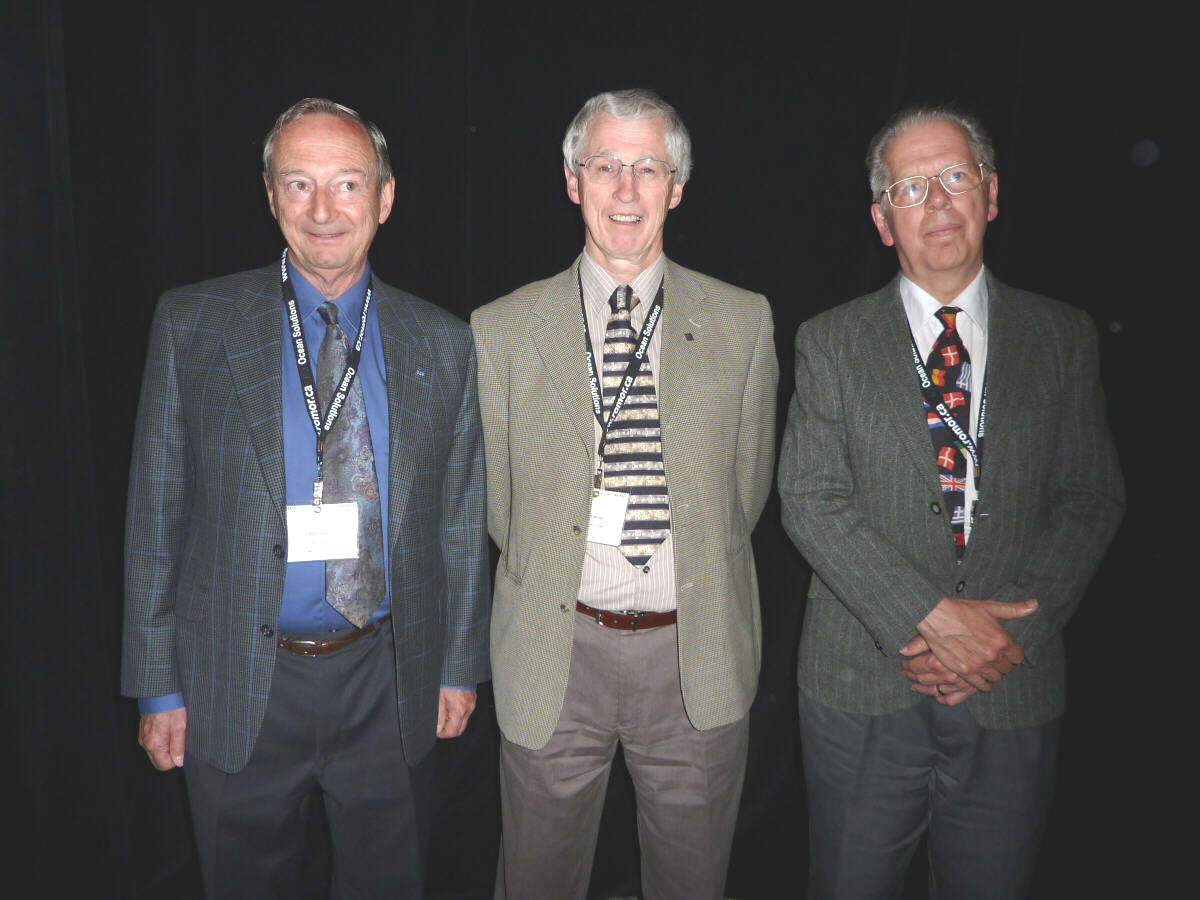 l to r: Bob Jones, Geoff Strong, Steve Lambert.

---
31 May 2007, at St. John's CMOS Congress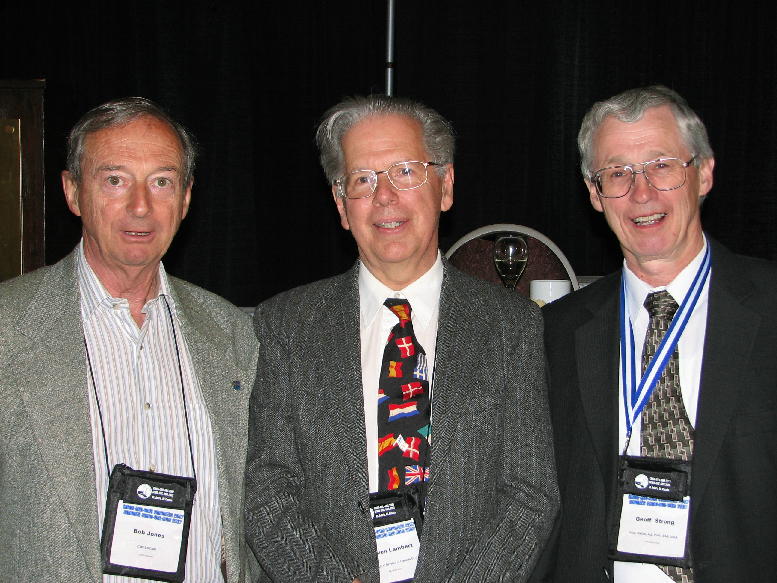 l to r: Bob Jones, Steve Lambert, Geoff Strong.