DND Met Tech QL3 Course 0101 - 2001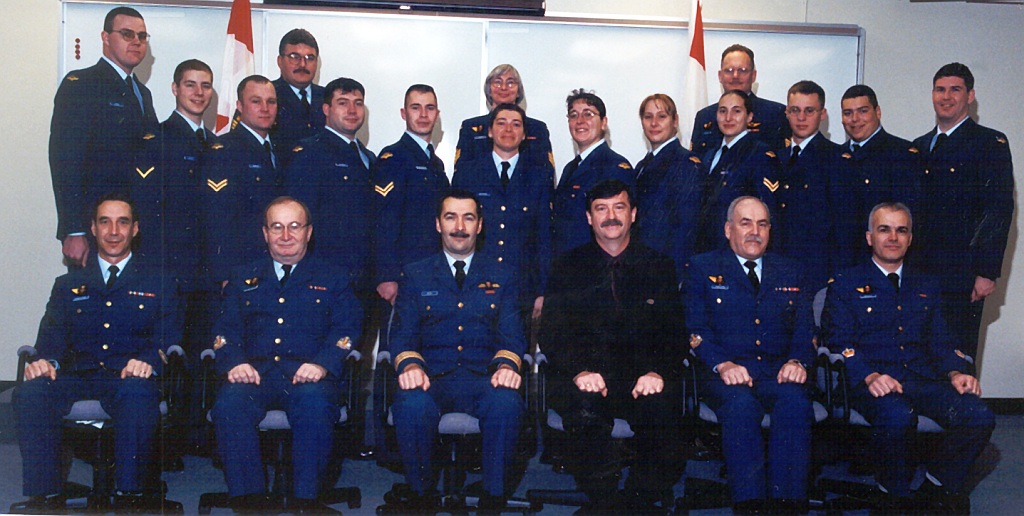 Top row (three) (l to r): Gerry B Arsenault (I), Susan Vivian (I), Scott McLellan (I).
Middle row (12): Eric George, Cory Johnson, Kevin Chisholm, Michael Goodwin, Collin Woodworth, Lise McCutcheon, Margaret Jacobs, Jocelyn Bissonnette, _ (two) McKenzie, Kristian A Gosbee, Corey Chevrier, Dave A Coulter.
Front row (seated): Richard (Rick) Dompierre, Mike Boivin, LCol G Reid (COMDT CFANS), Kim Redekopp, CWO Turcotte (CM1 1CAD), Eric Brideau.

Note: The flaw on the middle right side of photo was in the original. Display settings were set for clearest faces.


Return to Index