DND Met Tech BOQ Course 0802 - 2008
Basic Occupation Qualification, Meteorological Observer Briefer Technician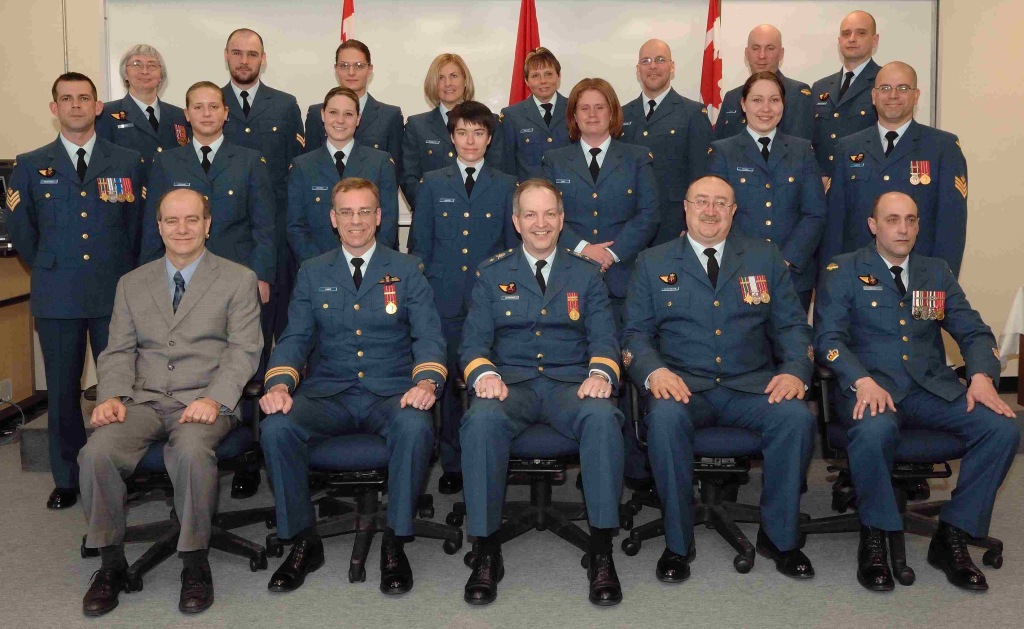 Top row (l to r): Susan Vivian (I), Simon Hamel, Tera Gumb, Tracy Howlett, Cheryl Wilson, Gilles Szikora, Michael Linke, Denis Montemont.
Middle row: Andrew (Geoff) Rusconi (I), Elizabeth LeBlanc, Jaymie Jakubiec, Kirsten Jasper, Deidre Sine, Jennifer Rioux, Pat Fortin (I)
Front row (seated): Louis Richard. Maj Doug Lawrie (CMDT CFSMET), BGen Leversedge (DG of Personnel for the Air Force), David Hutchinson, John Milley (CI).


Return to Index