Meteorologist Operational Course (MOC) 13 - 1993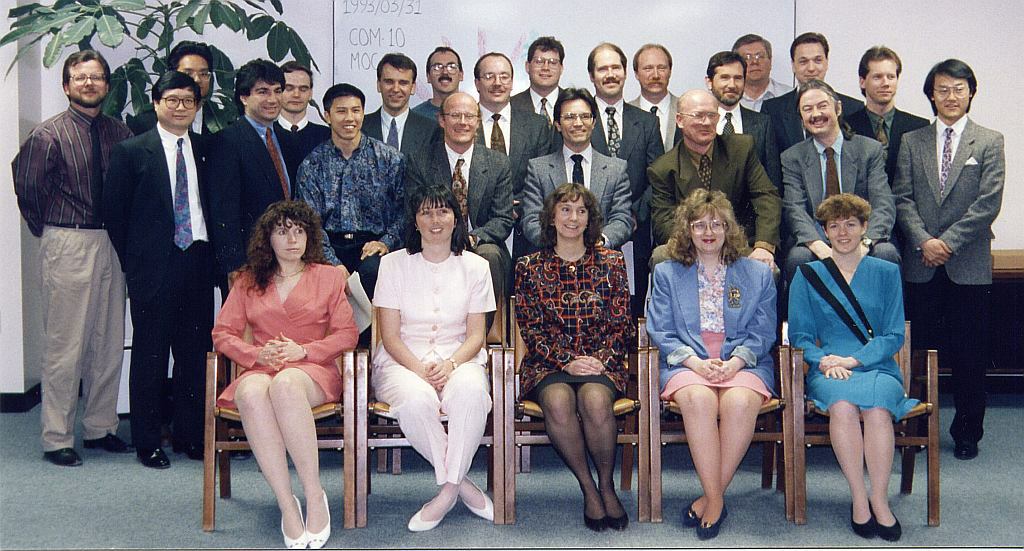 Back rows (14 people, staggered) (left to right): David C Schmidt, WK Nelson Shum (partly hidden), Syd Peel, Aleksander Nowak, Mark Verge, Blair E Lamothe, David Ingstrup, Dan C Newall, Jim Hamilton, Willian (Bill) Taylor, Vic Gossen, Kevin M Bluerfiend, Craig Clarke.
Middle row (8 people): Tony YC Cham, Amin Irfani, Daniel S Huang, Mike Crowe, Chris M Sackiw, Bryan A Jensen, Chris F Cowan, Hoy Chow.
Front row (seated): Sandra M Buzza, Kitty A Wilkes, Lyn Mainwaring, Rosemary E Tabory, Betty A Carlin.
---
MOC13 /COM10 Instructors (1992-1993)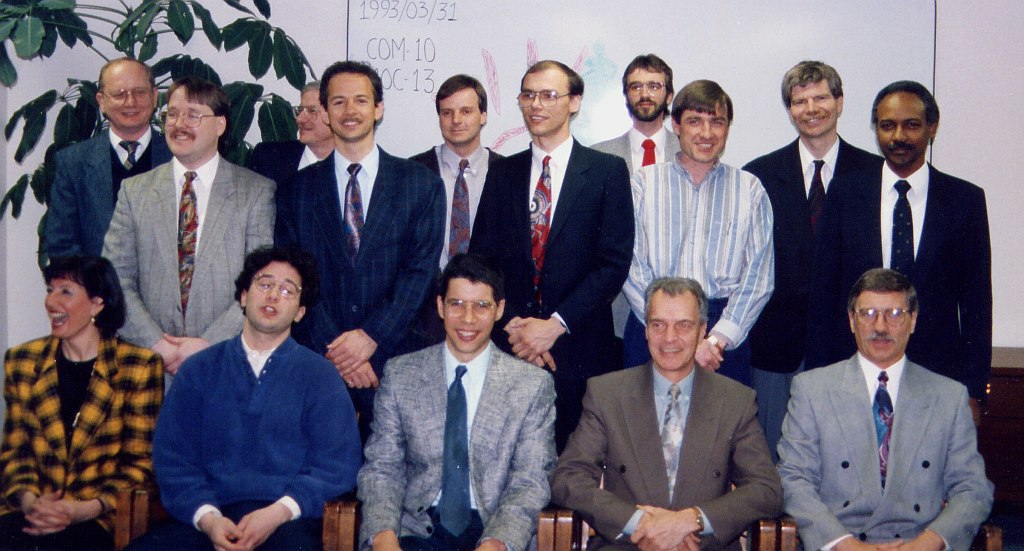 Back Row (l to r): Stan Siok, Pierre Bourgouin, Bernard Marois, Claude Landry, Jean Tremblay, Pierre Pommainville, Denis Gosselin, René Servranckx, Richard Moffet, Roland Mandeville.
Front Row: Linda Derelle, Pascal Yacouvakis, René Héroux, Jean-Guy Cantin (Chef), Guy Viau.
---
Reunion of MOC13 held at CMOS Congress Kelowna BC, May 2008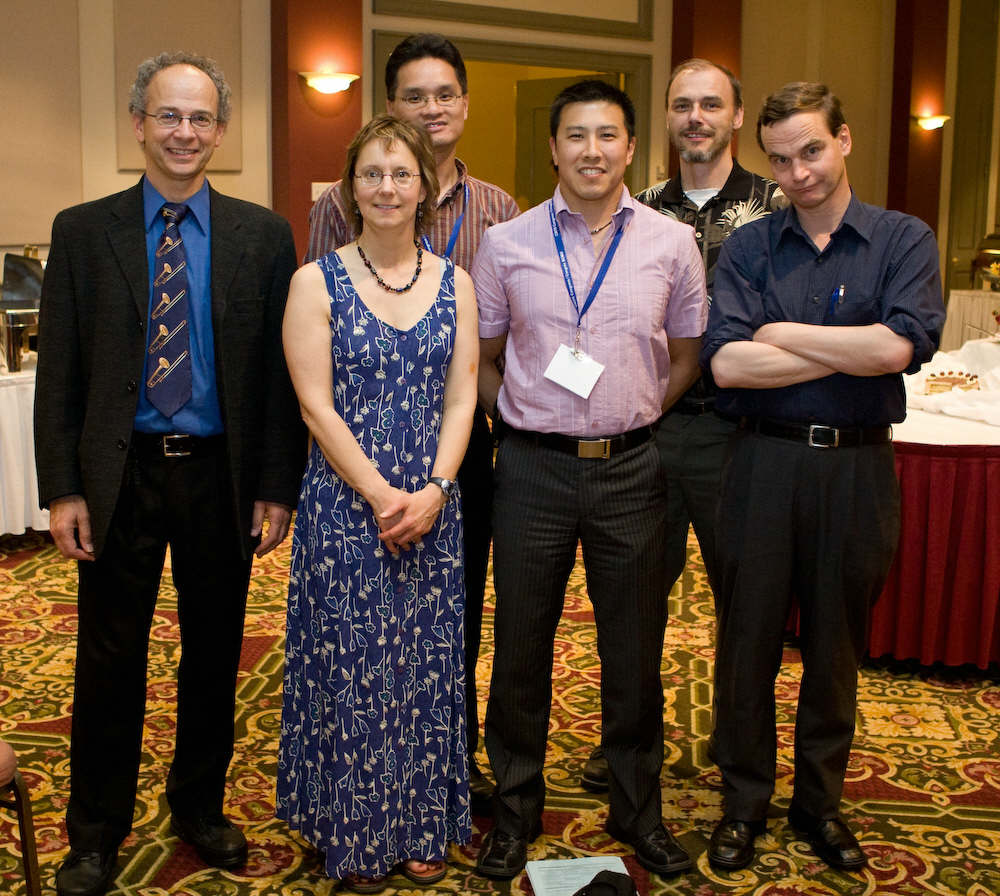 back row (left to right): Nelson Shum, Pierre Pommainville.
front row: Claude Landry, Lyn Mainwaring, Dan Huang, Syd Peel.