Introductory Course in Meteorology Number 6 - June to September 1951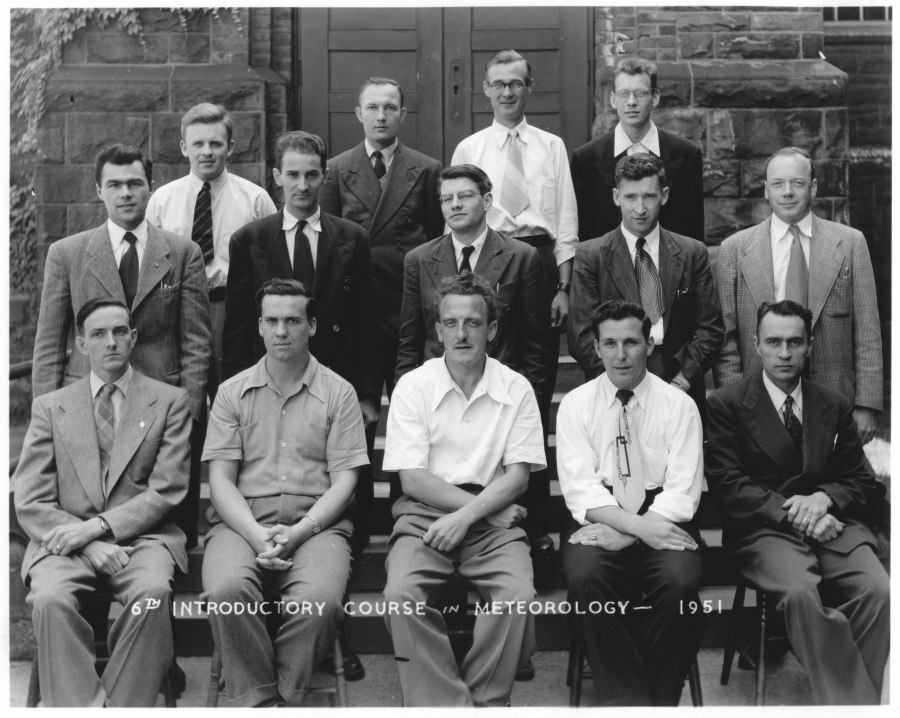 Top row (l to r): Reginald E Hody, Nick C Turko, Orest L Shewchuk, Doug G Tesch.
Middle row: Al Missio, JM Rinfret, JC Hayes, Robert K Bitcon, W John Sowden.
Bottom row: Clark Richard Tingley, Roy S Craven, Al M Crocker (Instructor), Charlie J Brosch, R Palvesky.