Meteorological Officer Course 25, Unit IV 1969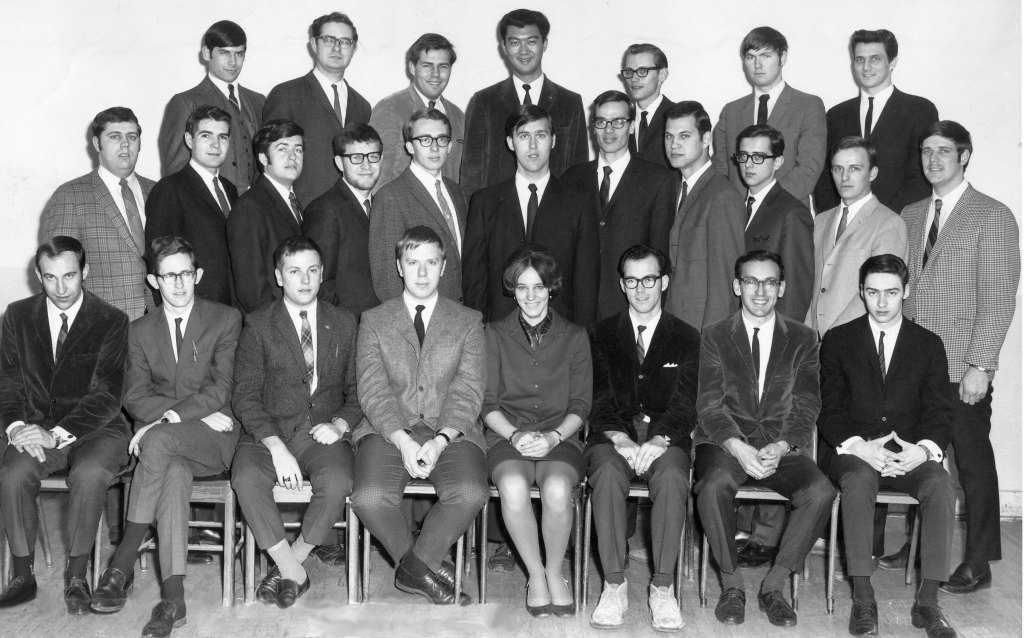 Rear Row (l to r): Ken C Morris, Don F Cameron, Doug Holdham, Thorne K Won, Mike Swain, Pat S King, Bob W Brown.
Centre Row: Charlie J Power, Ron F Hopkinson, Bruce R Ramsay, JE Letkeman, Owen S Lange, Ed T Hudson, Larry T Winstone, Conrad W Gietz, Steve Lapczak, R John Mills, Bob D Froehler.
Front Row: Michael J Hawkes, Bev D Lawson, Bill D Hogg, Jim R Janzen, Nancy Waller (later Cutler), Lou Ranahan, Rick J Lee, Dan Van de Vyvere.

---
Names of Some Course 25 Members who left after Unit I for Direct Entry Masters Program
Barry Greer and Henry Hengeveld.