Management by Motivation Seminar - Victoria Harbour ON, November 1973
Course Instructors / Monitors are listed in the in the Purple Team

Group Photo (Top - see template below)



1 Bill Crowley, 2 André Bolduc, 3 Bill Bourque, 4 Frank Brunning, 5 Ray Olafson, 6 ?, 7 Fred Lucas, 8 Bob Grauman, 9 Harvey Johnston, 10 Don Barrett, 11 Larry Wiggins, 12 ?, 13 John Miller, 14 ?, 15 Jay Dickson, 16 Bartender ?, 17 Walter Lawrynuik, 18 Doug Fraser, 19, 20 ?, Hans Martin.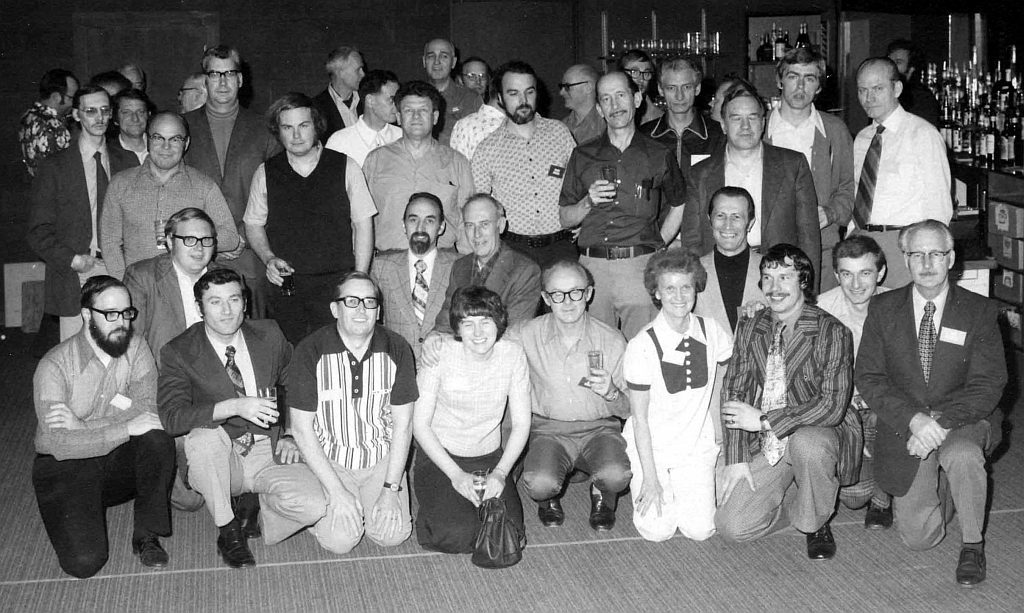 back rows: see template above
second row (l to r) (5 people kneeling): ?, Derek Aston, ?, Herman Gerger, John Sandilands.
front row (8 people kneeling): Dave Pollock, John Elliott, John O'Neil, Ruth Kelly, ?, Eloise Lunan, Dave McKay, Bill Moody.

---
Orange Team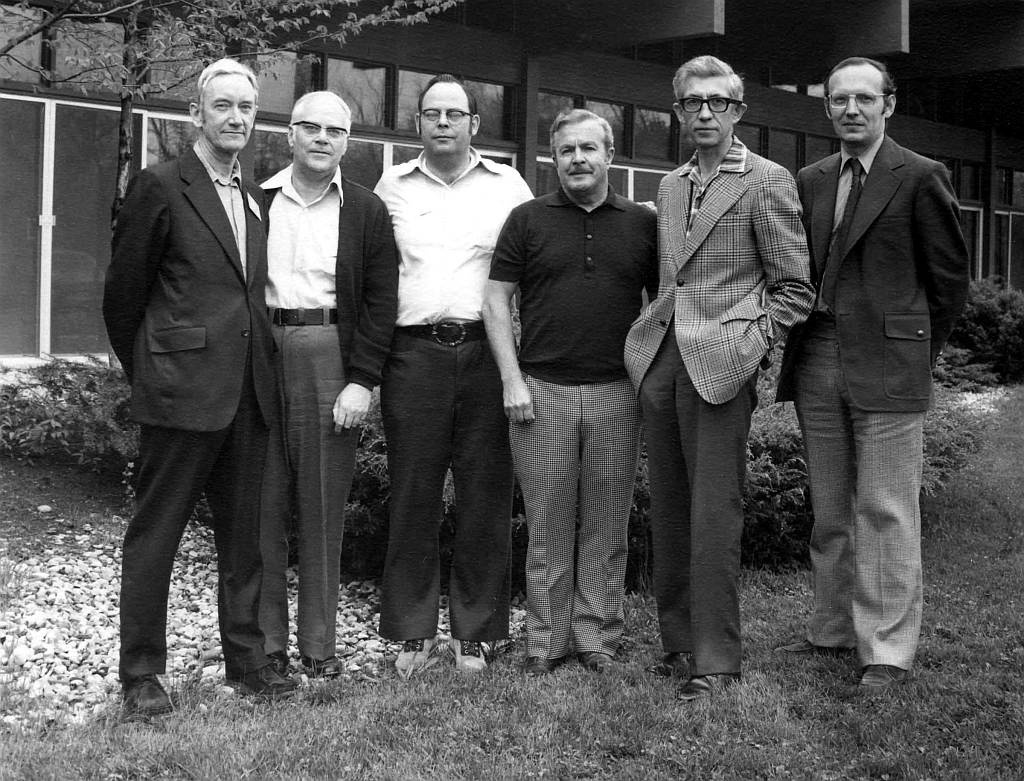 l to r: Doug Holland, Frank J Brunning, Bill Crowley, Dave Lauder, Laurie L Primeau, Bob Grauman.


---
Gold Team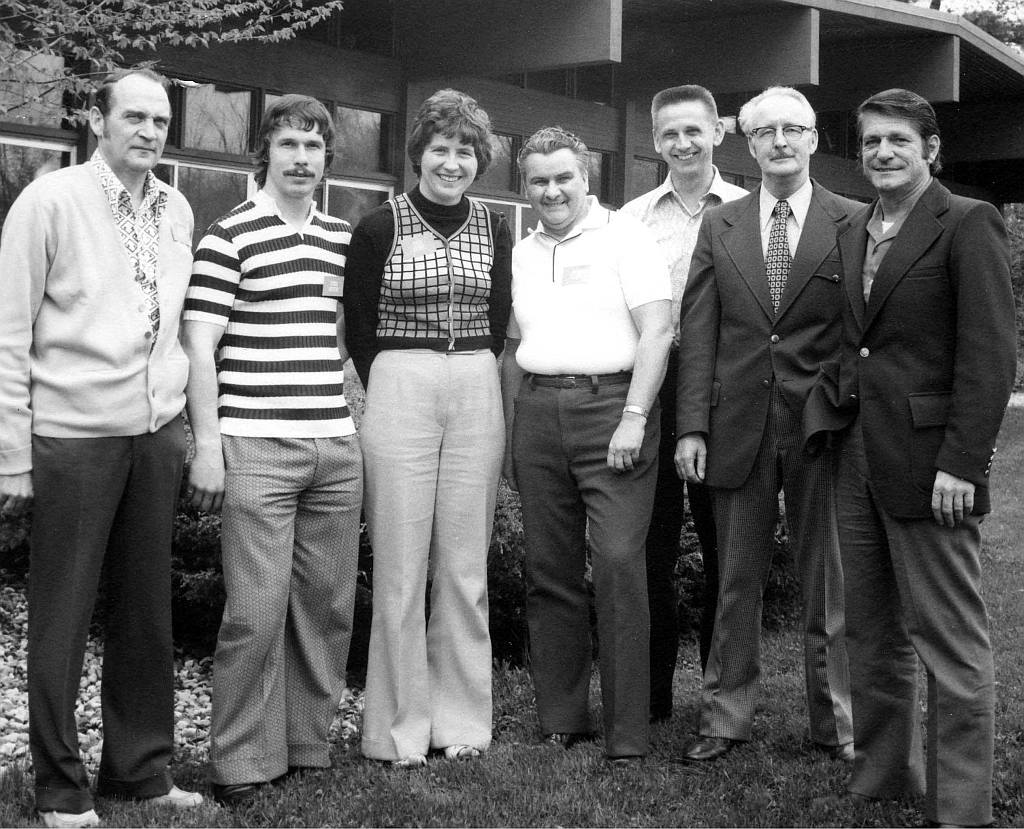 l to r: Dave B Fraser, Dave McKay, Ruth Kelly, Cliff Stead, ?, Bill Moody, Jean "Johny" Bourgeau.

to be placed in #5 position: either Jim Beechey or J Bruno Bourque.

---
Turquoise Team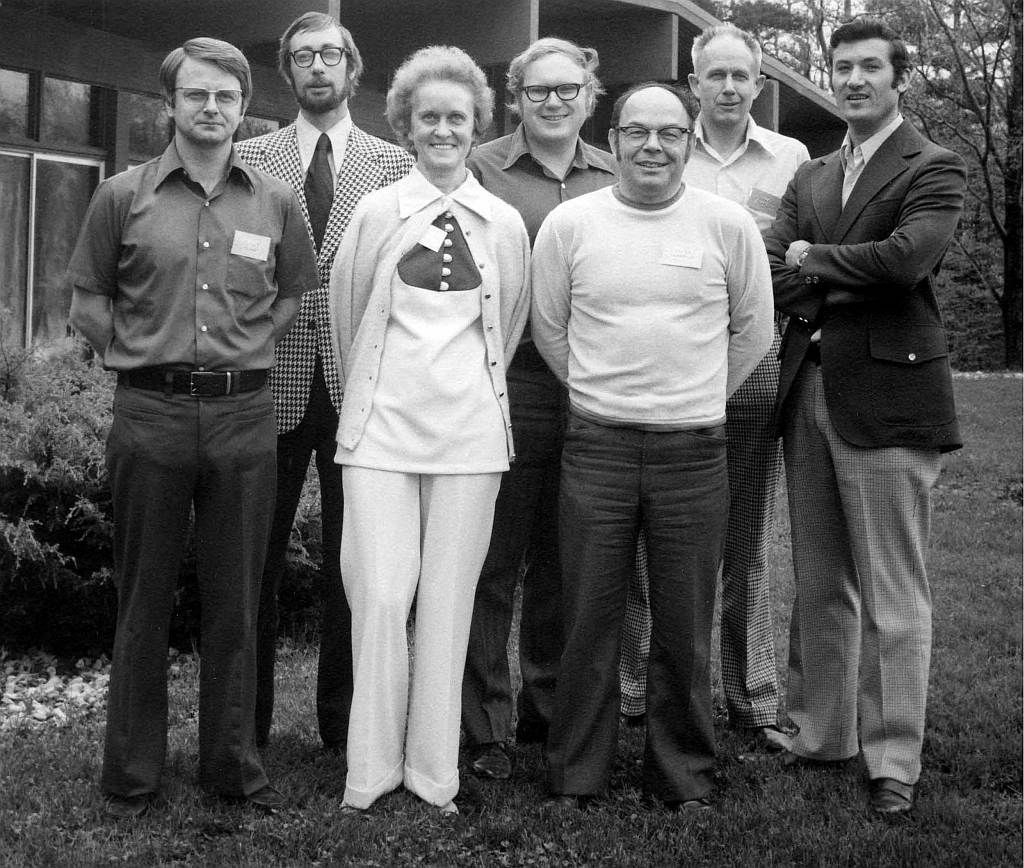 l to r: ?, Larry Wiggins, Eloise Lunan, ?, Walter Lawrynuik, Ray Olafson, John Elliott.

to be placed: Ed Lewis, Claude Ouimet,


---



Members of Red Team

: Silvio Barabas, Herman Gerger, Wally Halina, Hans Martin, Gerry Maxwell, John Sandilands, Jack Travers.



Members of Blue Team

: André Bolduc, Gary Davis, Jay Dickson, John Miller, Jack Power, Stevie Stephenson.



Members of Green Team

: Bert Bergum, Jack Fitzpatrick, Doug Fraser, Dave Marshall, Jim McCourty, John O'Neill, David Pollock.


---

Members of Purple Team (course instructors / monitors): Derek Aston, Don Barrett, Roy S Bourke, Harvey Johnston, Fred Lucas.